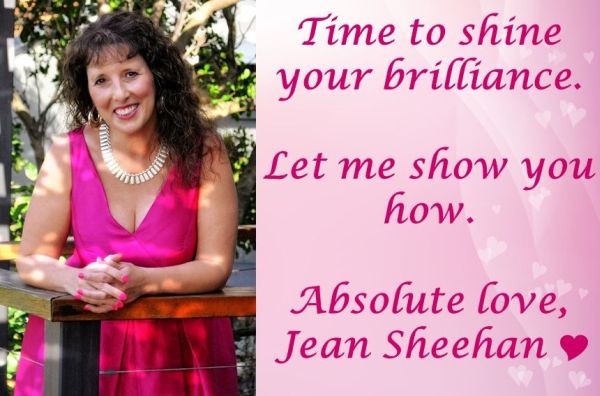 Jean Sheehan you are an embarrassment – what a lot of $&*%!
Heart to Heart
I love how the planets speak to us and assist in our growth and manifesting our hearts desires. Neptune has just entered in to retrograde 18th June – 24th November 2018.
When Neptune goes retrograde our spirituality, inner tranquility, and vision become the focus. We may be more optimistic because we have an idea or a fantasy that we hope to achieve.
When Neptune's transit retrogrades, our dreams and idea may start to drip away as reality forces us to come to terms with any portion of the dream that is based on fantasy. We will need to rethink our creative side, as well, since we may start to experience dissatisfaction with our current path or creative focus.
I must explain first so you know where I came from and how I got to where I am. As a child I was never told how to dream, goal set or even have a future. In fact, I only knew how to survive and what will the next moment bring. It was terrifying. The only faith I had was 'will I be alive'. There as no inner tranquillity. There was a bigger vision knowing what I was here to do, but I did not have the tools HOW. With all that was happening, I was optimistic and knew 'one day' magic would happen. I would watch the flowers, skies, plants, animals and nature for her symbols and messages. This would lead me to each step of my evolvement.
I could see the sacred geometry of life, or mathematical codes but did not know how to share this with adults. I just knew if I started to follow these myself and play the universal codes life would change. And it did!
But first I was told 'Jean you are an embarrassment to take out', 'you cost the family money' 'you are crazy'. This was whilst I was setting up my Metaphysical business, Millennium Education. I had a dream and huge optimistic fantasies of what I could do .. just like Neptune energy. Words were killing me and that is also when I discovered what empowering words were for myself and others. Especially when it comes to children and teaching them to create their hearts desires to learn to be the best that they can be. Find more about EMPOWERING WORDS – Click here
I had to share what I knew and what I had been practising for years secretly. These codes were what got me to create 3 Amazon best selling books, accredited courses, front covers of magazines, business awards. Travel OS and so much more. That is when using powerful SACRED GEOMETRY like the Millennium Calendar® .  This is vital to keeping our goals, dreams and desires alive and manifesting. And with Neptune in retrograde at the moment this code of creation is your tool to have your hearts desires.
I still use this today to know when to launch a product, service or event, when to take holidays and when to do my manifesting. So easy.
I would love you to join me for a free webinar where we learn what do the seasons mean and how to manifest according to Sacred Geometry. To join me CLICK HERE
Thursday 28th June 2018 at 7pm
Manifest Your Desires – Millennium Calendar
Thu, Jun 28, 2018 7:00 PM – 8:00 PM AEST
You can join the Webinar from your computer, tablet or smartphone.
https://global.gotomeeting.com/join/469293517
You can also dial in using your phone.
Australia: +61 2 8355 1038
Access Code: 469-293-517
So today know I am here for you to help you create your hearts desires and be on purpose whether you attend the Medical Intuitive Courses, Millennium Calendar, Grid or Children Courses. It is time. The energies are aligning for you to step up! Let me show you how.
Remember to shine your brilliance and let me help you do so.
Email click here or call +61 7 5641 4009

Absolute love and gratitude to you
In the meantime, I'm preparing myself to retreat for the month of July. Then comes the magic and yummy things to support you.
Up & Coming Courses
To assist your diary and planning, here is what is coming up. Bookings can be made on the website or email us 
Love of Self Retreat
30th July – 3rd August – Secret Location
Call +61 7 5641 4009 to find out more
Millennium Calendar® – Law of Attraction
11th & 12th August – Sunshine Coast
View Details
Millennium Children®
18th & 19th August – Sunshine Coast
View Details
Millennium Grid® – Sacred Geometry to Design Your Destiny
13th & 14th Oct 2018 – Sunshine Coast
View Details
Level 1 & 2 Ascension Chakra Course
26th – 29th Oct 2018 – Melbourne
View Details
Medical Intuitive Courses -Modules I-IV
18th to 25th Nov 2018 – Sunshine Coast
View Details