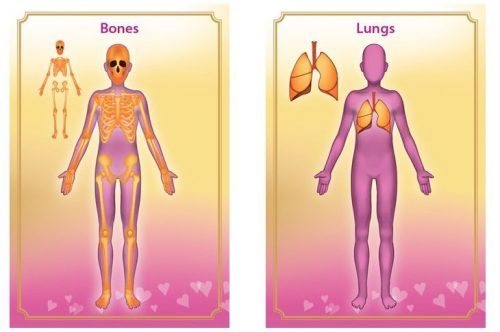 September 2017 Heart Speak Newsletter

Connecting with Jean
September according to Sacred Geometry and the Millennium Calendar® is a time to birth and I am birthing something that has been a long time coming and there is nothing like this in the world.
I am so excited you are here with me as I have something so dear to my heart to share with you!
I am so emotional and so honoured to be able to finally let you know about this long term dream I've had and been working on. After 5 years researching, getting course feedback, consolidating and refining, I am able to release my Medical Intuitive Cards.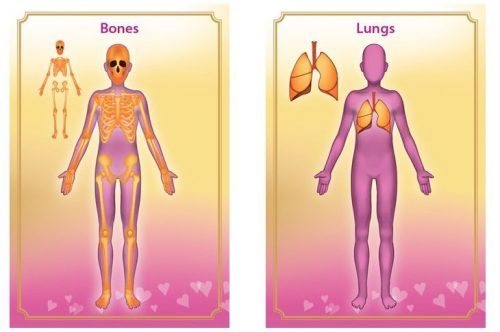 For 20+ years I've been teaching Medical Intuition I noted that there were no Medical Intuitive cards to assist and empower people! It was the support of you and all those that have attending the accredited Millennium Modality® courses, that I researched what you wanted and needed to help you. It's been a massive journey to get the colours, images and shapes just right so that amazing healings can take place for all that use these cards. I have been guided all the way and been constantly asking for the divine absolute love to come through as I get these messages.
Every pack has a pocket book that gives you accurate & divine message on what your body is saying. You will have insights and guidance all the way. You may like to use these for readings, sessions, or your own daily guidance and awareness. The included card book can be taken where ever you go and slips in to your bag easily. This was one of the requests I had, to make a travel Medical Intuitive book companion.
Each pack of 72 cards will have a sacred ceremony before being released and be ready before Christmas.  What an amazing Christmas gift to give someone you love.
I've already received pre-orders from those that attended my Medical Intuitive courses and I was guided to let you know so that you can order before they are sold out. If you would like to order yours now each set is only AU$66.00 + Postage AU$11.17 Inc of GST. To order Click here
Accreditation Globally
In my last newsletter, I mentioned that I was now an approved Training Provider. This week I found out that I am now recognised globally for my accredited courses Medical Intuition, and Millennium Modality®. Having taught at NSW and QLD universities, finally the metaphysical work is being accepted in to main stream.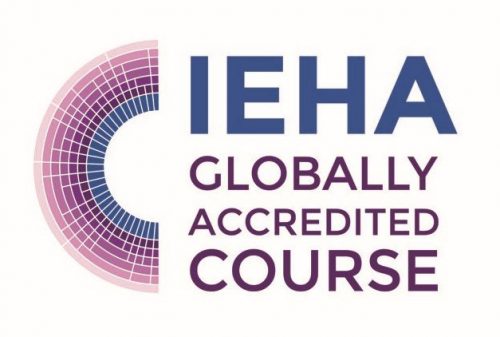 New Courses
To those who attended my Chakra Course Level 1, WOW!!! what an amazing experience and how powerful the healing processes were! It was such an honour to have you there and I look forward to seeing you at Level 2, 21st & 22nd October 2017.  If you would joins us Click Here.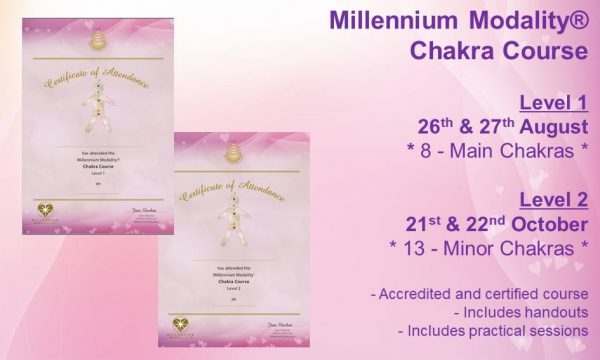 Chakra Level 2 – 13 Minor Chakras
As we evolve and awaken, we are discovering more chakras and energy fields. These are the minor chakras. They are contributors to your health. Where the medical system lacks the knowledge, integrating the physical and metaphysical aspects of health.
Understand each minor chakra's purpose

Discover the ease and disease chakras

Practical hands on experience

Experience ancient remedies and essences

Let go of limiting beliefs

Open new doors of opportunity

Experience extraordinary and transformational meditation

Receive certification from accredited training provider Millennium Education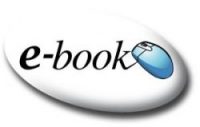 September Affirmation
This affirmation describes my life .. it is OK to be different. As many of you know I have always wanted the metaphysical in main stream schools and hospitals. And it has happened and along the way I have had to dance my own style. It has not always been accepted and at times I have been judged and ridiculed. But when I believed in my 'why' I am doing what I am doing, it was easy to keep dancing. So, will you dance with me? Will you create your dance? It is OK to be different.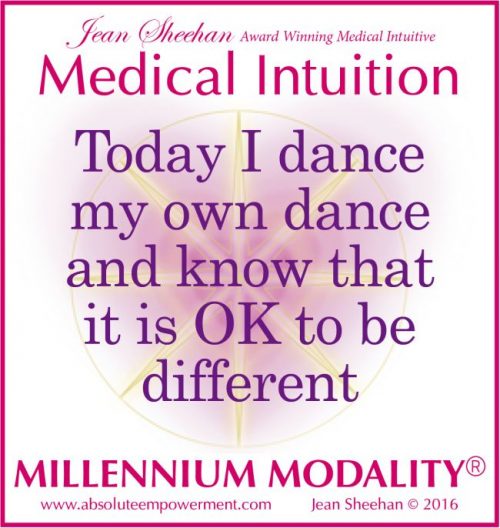 Medical Intuition
Being in love your self is different from love yourself. It is about connecting to the absolute. As your are delicious ball of energy that is pure love. Enjoy the healing process as you listen. Enjoy the healing process as you listen.
It is the first of Spring here in the Southern Hemisphere and that means time to get more sun for your VIT D. This is needed for your bones and your body requires outside and fresh air time. Enjoy these yummy foods.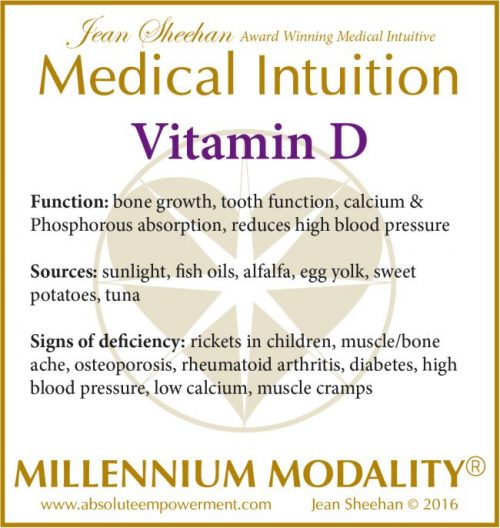 2017 & 2018 Courses
To assist your diary and planning, here is what is coming up. Bookings can be made on the website or email us info@MillenniumEducation.com
Millennium Children® Course
9th & 10th Sep 2017- Book online
Chakra Course Level 2
14th & 15th Oct 2017 – Book online
Medical Intuition Modules I – IV Sunshine Coast
19th – 26th Nov 2017 – Book online
Medical Intuitive Modules I – IV Melbourne
18th – 25th Mar 2018 – Book online
Medical Intuitive Module I – IV Sunshine Coast
18th – 25th Nov 2018 – Book online
Absolute love and gratitude
Jean Sheehan