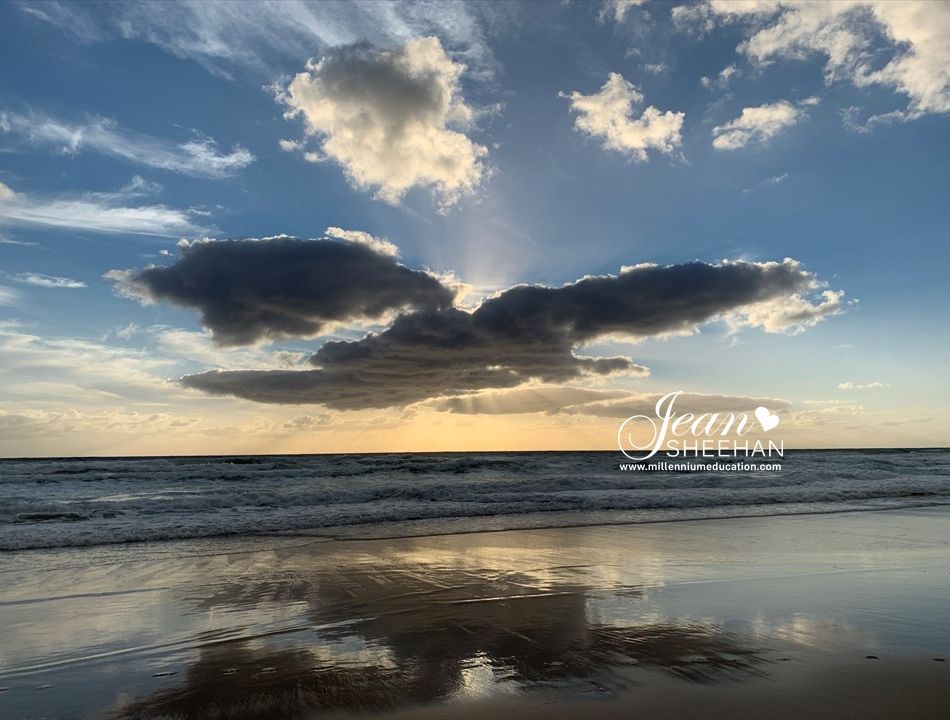 January 2020 Newsletter and Blog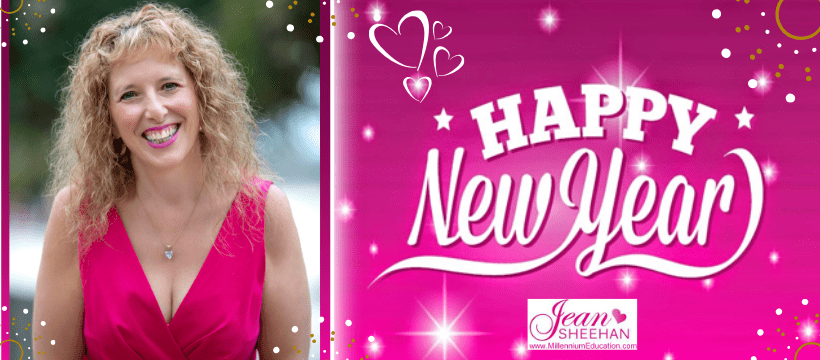 I don't know about you, but I am super excited to be in 2020. It is a dynamic year according to Sacred Geometry. I will share more later but first I want to connect with you.
Since writing my last newsletter in July 2019 there is so much that has happened and so many changes for me personally, professionally and within Millennium Education. Yes, I feel I have not been there for you via email support. So many of you have asked where the newsletters have been. Thank you for understanding. Now is the time for me to give back to you. My intention for 2020 is to release the JEAN-I-O-US news and support you. 2019 I was unable to do so as I was Keynote Speaking so much.
Those on social media would have seen my updates and known what I have been up to – thank you for following. Those that are not connected with me yet – lets connect and follow me as I share daily insights, wisdom and empowering news:
SUPPORT FOR  THE FIRES
There is a huge shift in the world and the universe is talking. This aligns with 2020 energies which is WAKE UP. See the mirror of each other as absolute love. Within Australia we have so many fires. The nation has come together as one to support each other. We have international support with Fire Officers coming to help battle and extinguish our fires. I have a few clients who have lost everything including their homes, businesses, family, pets and livestock to the fires. It is quite scary. My heart is with you all and I send so much love.
November 2019, I was evacuated as my home and area were threatened by a huge out of control fire. We were blessed as our home were saved thanks to the amazing Fire Services. My fur baby Zac stood guard all night on my camp bed they provided us at the evacuation centre. All around me people were breaking down and crying.
I ask now if you could please either send loving prayers and thoughts to all involved, especially firemen or if you know of a charity that is supporting them financially, please donate to them. I share photos of my evacuation place and beds.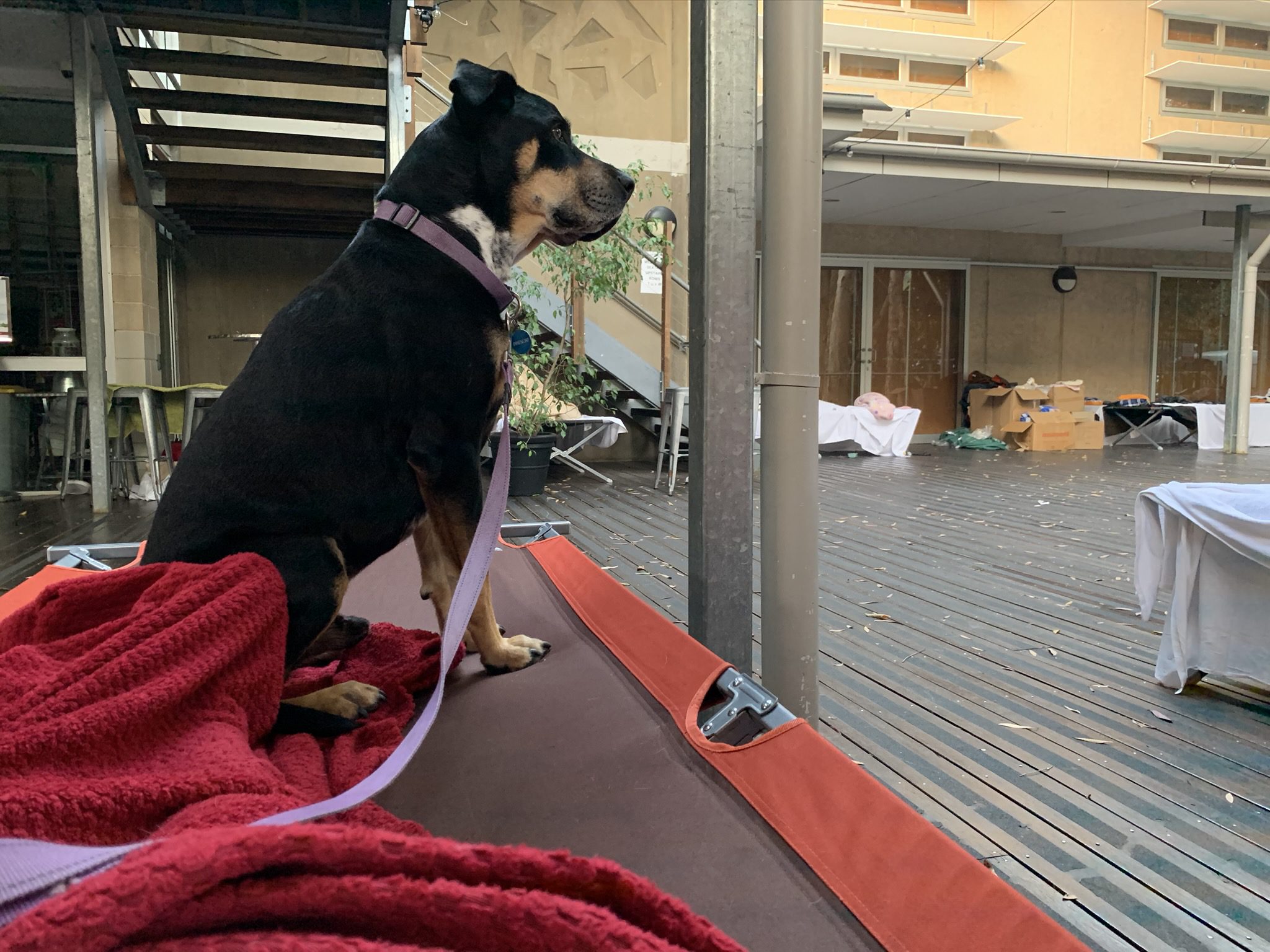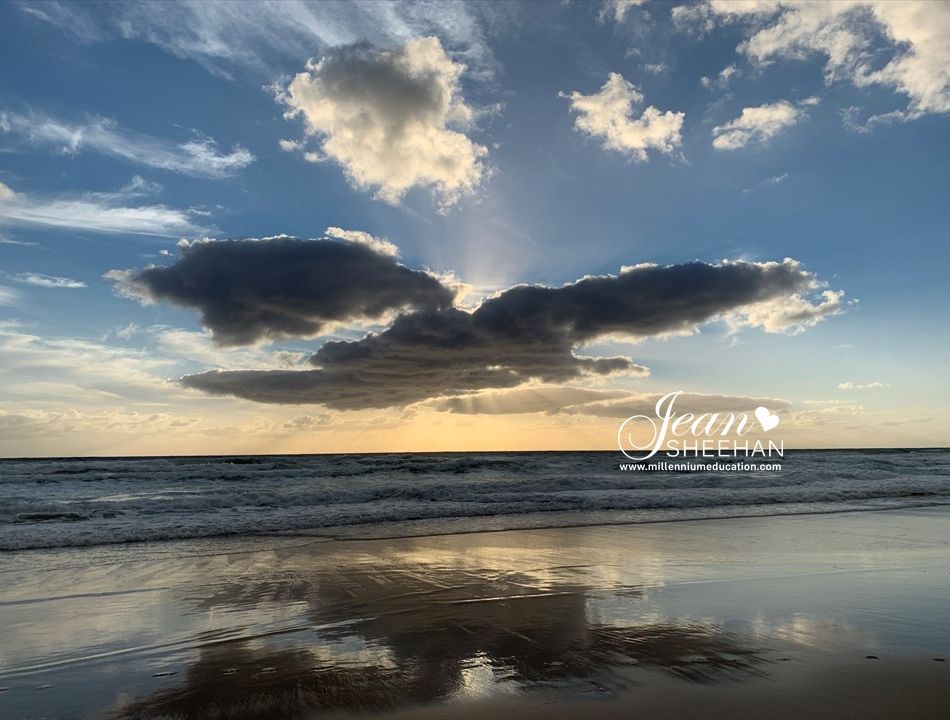 FREEDOM IS HERE
On one of my recent walks along the beach with my dog, Zac, I looked up and could see so many eagles flying above me. eagles are the symbol of freedom. They spoke and I was guided to share their message for you.
"You are free to be You.
As above to below.
As you are pure love everything will be a reflection of absolute love.
This year is all about your core imprint. That means you came to the world knowing anything was possible.
You were and are a blank canvas where you can design your destiny and create what you what you want.
When you know this, you can create an imprint, a lesson, code and vibration in your mind and body to be you …. not beside yourself.
To imprint you is the sacred number '7'. In sacred geometry this is whole and complete which you are.
To be whole and complete is to clean the slate of pain, see the pain and loss and love it as you have not lost anything. The pain is the human mind forgetting they are not alone. They can be themselves and shine their brilliance.
This year is knowing everything is a mirror image. Everything is you. Love it and be in love with you."
As I turned around then I saw this cloud formation – it looked like a big eagle and was a mirror of everything and itself just like the eagles had shared. So divine.
Thank you Eagles.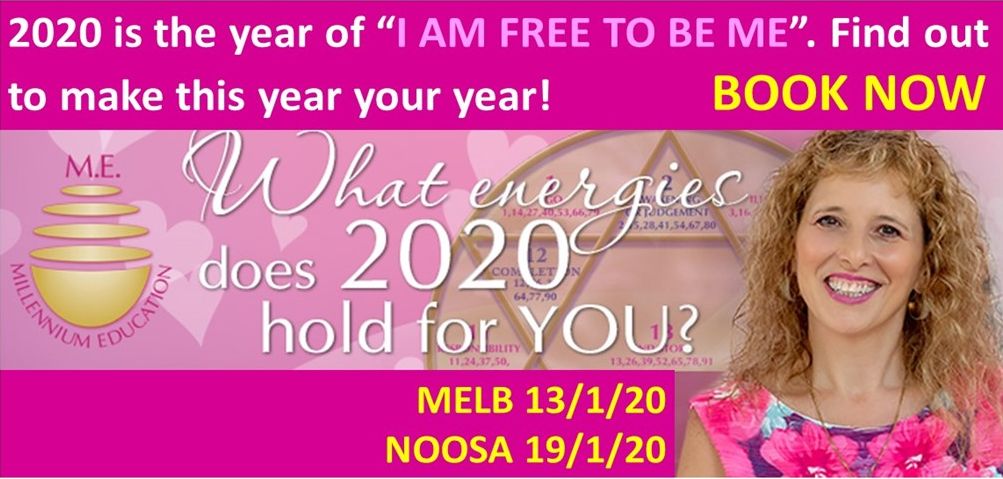 I feel blessed as I am so aware of the 2020 energies and have planned all my events and goodies for clients and you based around shining your brilliance feeling free to be yourselves. Hope you will join me for the more awareness and Goals setting around the 2020 energies. Once you understand what the universe is offering and how you can make it your year to manifest, life will be amazing.
Monday 13th January 2020 Rosebud, Victoria CLICK HERE
Sunday 19th January 2020 Sunshine Coast CLICK HERE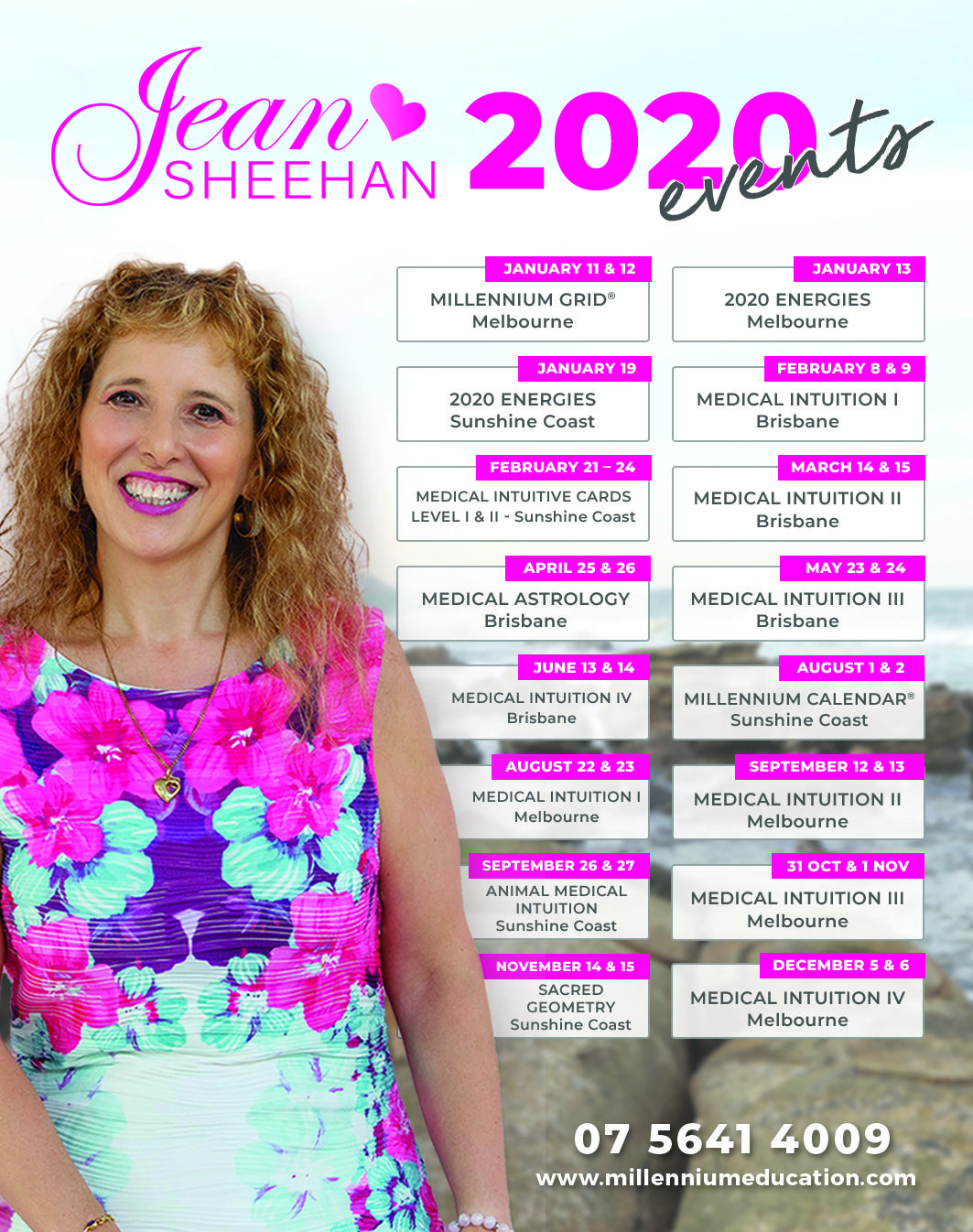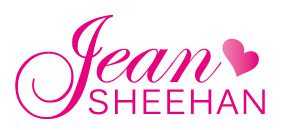 Award Winning Medical Intuitive
4 Time Amazon Best Selling Author
Key Note Speaker
Founder of Accredited Millennium Modality® Courses
Director of Millennium Education